Sustainability Festival on 24 September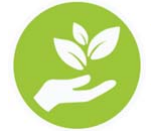 Living Your Sustainable Life: a free to attend, fun and interesting day for all.
Scan the QR Code below or click 

here

 for the programme
Our first Parish Sustainability Festival will be taking place at St Mary's Parish Hall, Langham Road, Teddington. TW11 9HF, on Saturday 24th September. All are invited to come along, with entry free throughout the day.
Come and explore a range of exhibits about different aspects of our daily lives, from transport to housing, to food and other activities; including toys, games and entertainment for all ages, families and children.
Supported by many local businesses and groups, with a range of food products from local businesses and residents available to buy throughout the day.

7:00-7:45am: MORNING YOGA A free meditative class, led by Jo Price, an experienced local instructor. Suitable for all levels and offering us a relaxing start to the day. Please click here to book your free place(s).
10:00am: OFFICIAL OPENING OF THE FESTIVAL by Munira Wilson our VIP guest and our local MP.
Followed by a 15-minute talk by Rev Derek Winterburn on making sustainability part of our everyday lives.
And Exhibits open:
Plain & Pearl stall: handcrafted, unique eco-friendly goods, lovingly repurposed/upcycled using a range of techniques.
Traidcraft stall: highlighting a range of Fair-Trade items.
Free Children's Art classes by Sidonie of ARTVenturers, running throughout the morning. 2-6yr olds who are welcome to come along at any time to join the fun.
Students from the Eco-Warriors club at St Mary's and St Peter's school exhibiting one of their sustainability projects.
Free book swap: bring a sustainability focused book to exchange for another. Adult and children's books.
Mum 2 Mum Market: Baby, Maternity, and Children Nearly New Sale.
Twickenham Repair Café: learn how you can get your broken items repaired.
Displays from local businesses, attendees, groups, and partners with ideas to encourage sustainable living, and items to purchase. Amongst them: Green Sparrow Foods, The Refill Larder, Monkey Sox
Info on the Parish's Building Anew project and new sensory garden.
Green Wall: a space to share ideas, wishes, and inspiration for the community.
Also, Richmond Council: Community Engagement Officer will be with us to discuss council initiatives. And there will be a range of food products available to buy throughout the day, including Margaret's jams & preserves.
4:00pm: EXHIBIT HALL CLOSES
7:30-10:30pm: WINE TASTING AND SUSTAINABLE SUPPER TALK
Taste sustainably grown wine and learn about what wine producers and other local businesses are doing. Come along for good food, good wine, good stories and good company.
Click here for your ticket(s): £15, 7.30pm at St Mary's Parish Hall: including a special wine tasting class from The Good Wine Shop, with 4 sustainable wines, followed by a delicious sustainable home-made supper.
For more information please message James at sustainability@teddingtonparish.org or call the Parish Office: 020 8943 2262.
We look forward to seeing you, to share a range of sessions and activities to learn more about how we can all continue to make small teaks on our own sustainable journey.
Read more about Teddington Parish's approach to sustainability on our GreenFeed.