Recovery Course Begins 15 October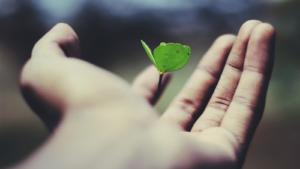 This 16 week Recovery Course is for people who are trying to follow the Christian faith, are struggling with an addiction and know they need help. It has proved effective in helping with addictions to drugs, alcohol, pornography, sex, gambling, self-harming, overeating and other related compulsive behaviours.
Addictions keep us in the shadows, stop us living well and draw us away from good relationships with God and with people around us. They sap our energy, our creativity, our time and money.
The course aims to help people with their recovery. Many people have benefited from it, some headed for full recovery, others making substantial steps. It has helped those taking the first steps to address their addiction, while others who have been working on their recovery for some time, have wanted to take a fresh look from a Christian perspective.
The course uses the 12 Steps adopted by Alcoholics Anonymous. We work through these Steps at Monday night meetings with the help of a course book. These give opportunities to learn from other's experience of addiction and recovery. It is personally demanding, and requires perseverance, dedication, and commitment. The weekly meetings are key, offering support, encouragement and fellowship.
The course is run by people who themselves are in recovery from addiction. Whilst participating we encourage guests to maintain their existing support and fellowship; the course is not a substitute for these arrangements.
Monday nights are well structured, with time for a simple meal, a brief presentation to introduce a Step, a short testimonial from a team member, followed by confidential structured discussions in separate men's and women's groups.
The course starts at 7:00pm on Monday 15th October and runs until the 11th February 2019 at The Warehouse behind St John's Hampton Wick, KT1 4AL.
For more information or to book a place, please go to www.ststephens.org.uk/courses
The course is being hosted by St John's Hampton Wick and St Stephen's Twickenham with the support and in partnership with 10 or more other churches in the area.