Bible Discussion Group Resumes from 14 September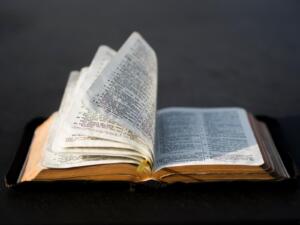 We are pleased to announce the return of this popular online Bible discussion group and are looking forward to catching up with old friends and making new ones as we meet together to study the last five chapters of the Gospel of Mark. Sessions will be held weekly on Wednesdays from 8pm to 9.30pm via Zoom for five weeks commencing on Wednesday 14 September.
The group was formed in June 2021 to undertake a weekly online course exploring the first six chapters of the Gospel of Mark. We chose Mark because it was the first Gospel written and is a succinct account of Jesus' ministry. It's action packed, moving quickly from one episode to another; in fact the Greek word "euthus", often translated as "immediately", is used 41 times in this Gospel.
Taking a chapter a week, we read, digested and reflected on it. It was lovely to get to know one another better as we shared our thoughts and interpretations of what the Gospel was saying to us. We reconvened last Autumn exploring the next five chapters and ended on something of a knife-edge with chapter 11 and Jesus' triumphal entry back into Jerusalem.
Please join us as we continue our journey with St Mark by registering your interest with Sarah Rae. You are welcome to attend some or all of the five online sessions.