Clergy Comment August 2022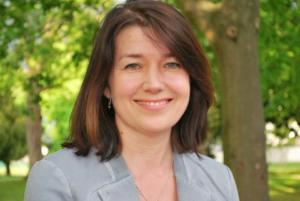 The build up to the summer holiday and Joe's final farewell services have seen a flurry of activity. Farewells are often demanding physically and emotionally, and this has been no exception. There is so much to be grateful for, we have had a wonderful time, flourishing under Joe's leadership. It's good that summer has arrived as it gives us an opportunity to rest and take stock of our recent experiences.
In last month's newsletter, Carla talked about a pause as we journey forward. This phase enables us to capture where we are as a church. The period we are now in, is deliberately intended to give us time to reflect, to learn from what has been and be open to God's leading as we move forward.
I hope that this summer is a time for you to rest and reflect too. It feels such a healthy and vital thing to do. This of course is not always easy, particularly if we are faced with uncertainty or choices that take us out of our comfort zone.
Jesus's message, that he'll never leave us, comes to mind. Whether we are incredibly busy or in quieter periods, we are reassured that he is our companion every step of the way. For St Mary with St Alban, I hope this is a time in which we can distinguish God's gentle and clear voice. He is a God of surprises, and I'm confident he will lead us as we move through this
new chapter of our church community.
May this summer be a time of flourishing for all of us, and that as we all pause, we are refreshed and ready for the next chapter.
Rev Caroline Halmshaw