Years 6-9 Welcome at Sunday Evening Youth Group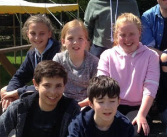 Our Teddington Parish Youth Group meets with Revd. Joe and two volunteers every other Sunday in the month during term time, to enjoy a series of fun activities, including indoor and outdoor games, cooking groups and discussion times.
The emphasis is for our young people to catch up with old friends and meet new ones in a safe, welcoming and relaxed environment and we're encouraging anyone in school years 6–9 to join us.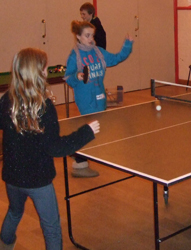 In past sessions, we've enjoyed playing rounders, cricket and football in the park, giant Jenga building, shopping for and making fruit smoothies, a bbq party, word games involving a lot of imaginative storytelling, pitta-pizza making (and eating!) and a discussion on last month's student Global Climate Strike.
If you are interested, then please encourage your child to join us – they are also very welcome to bring along friends
and siblings going in to year 6. We meet from 6.00pm – 7.15pm in St Mary's Parish Hall, though we'll be moving to St Peter & St Paul on November 3rd when the Winter Nightshelter opens at Langham Road.
Being a member of our Youth Group also provides an opportunity to meet up with children from other church groups in the area at various Christmas and summer parties as well as attending the annual Kensington Youth Weekend Away from May 1st – 3rd 2020. Lots of enjoyable times are guaranteed!