Warm Thanks to Former Churchwarden, Sarah Williams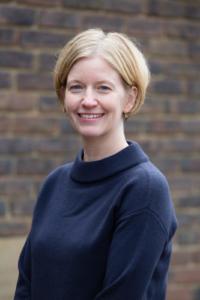 A word from Sarah Williams, former Churchwarden at St Mary with St Albans:
"On Sunday 6th December at our 10am service I was presented with a gift to mark my "retirement" as Churchwarden. I received a book on Christian theology (some light reading for me over the Christmas period!) and a monetary gift. I really do feel quite overwhelmed by the generosity of the gift and I wanted to say a heartfelt thank you to you all. As Joe mentioned at the service, I would like to donate the money to 2 charities that are very important to me, Cancer Research and Pancreatic Cancer UK. Some of you know that a few years ago I lost both my parents to cancer within a short period of time. They didn't have the chance to share with me my time as Churchwarden and so donating the monetary gift is one of the ways that I would like to honour and remember them.
"If I may, I would also to take this opportunity to record a few more notes of thanks. We are blessed at St Mary's to have such a warm community. Being Churchwarden enabled me to get to know so many of you and that was one of the joys of the role. I very much appreciated the encouragement that I received from the congregation throughout my 4 years so thank you for your support.
"I would also like to thank my fellow Churchwardens, Peter Stevens who I worked with for the first half of my term and Robin Field-Smith who I worked with for the last 2 years. I am grateful for their friendship, wisdom and good humour. I thoroughly enjoyed working with them both and will always hold very fond memories of our time working together.
"Due to the Covid pandemic, I also overlapped as Churchwarden for a couple of months with our new Churchwarden, Carla Maroussas, and I thank her for her graciousness during the unusual transitionary period we had to navigate together.
"We are very fortunate with the clergy team we have at St Mary's and I thank them for their support throughout my time as Churchwarden. A particular thank you to Joe. We were fortunate to develop an excellent working relationship based on trust and respect and I learned a huge amount working with him.
"My final and biggest thank you must go to my husband, Gareth and my 3 children, Eliza, Gabriel and Benjamin. Eliza was 8 and the boys were 6 when I became Churchwarden and they are now 13 and 11 respectively with Eliza in the process of choosing her GCSE's. How time flies! Without their unstinting love and support, I would never have been able to undertake such a busy role.
"I wish you all a happy and blessed Christmas with the hope of a more settled and healthy new year."
Sarah