Tri Beat the Vicar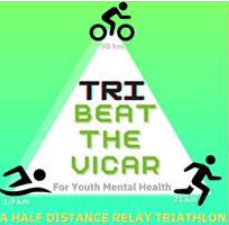 To raise funds for youth mental health in our parish, on 30 October Revd Joe is taking on Revd Chris, running a half-marathon, and would greatly appreciate your support. Joe is part of a Clergy-team, with others taking on the swimming and cycling legs, whilst Chris completes all three! Please click here to sponsor Joe and watch the video to find out more about this event.
Activate continue Soup & Stretch, Running Club and Abide Services; see details for all regular activities.
Contact Chris to find out more about Activate.