Teddington Parish Designated an Eco-Church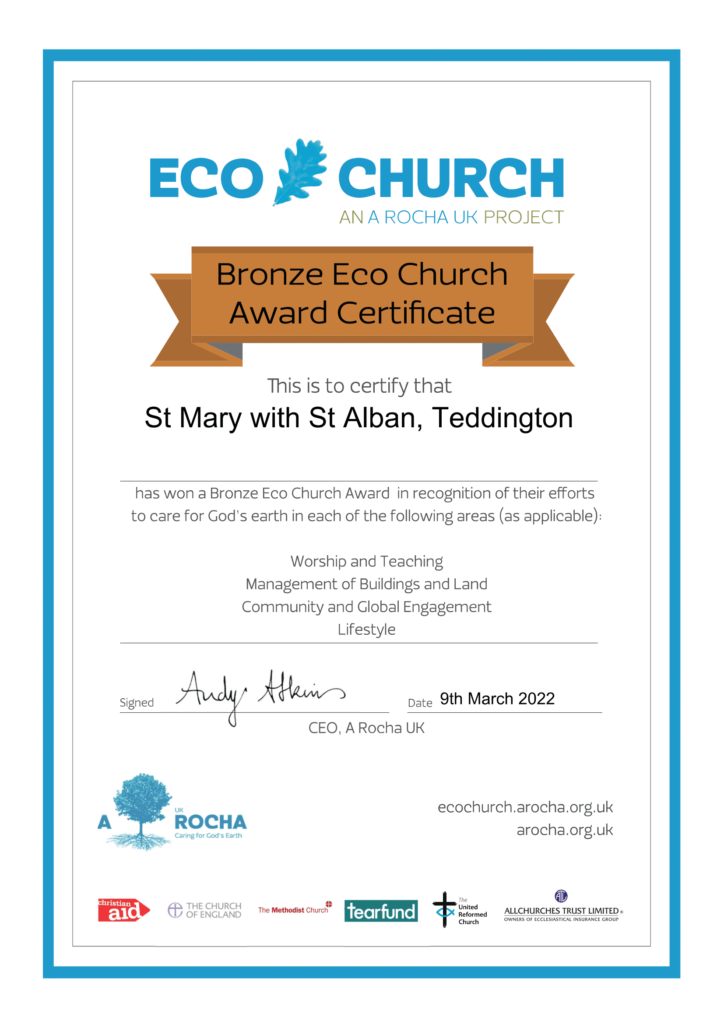 Teddington Parish has been designated an Eco Church, gaining a bronze award.
Judges were impressed by what the Sustainability Action Group has achieved, along with the wonderful, ongoing work by so many in our Churchyard and we are delighted to have gained this award.
If you'd like to join us and be part of all that we do, we would love to hear from you. Please contact sustainability@teddingtonparish.org.
Catch up on our green feed here.