Success of Christmas Day Lunch Prompts Monthly Sunday Lunch Provision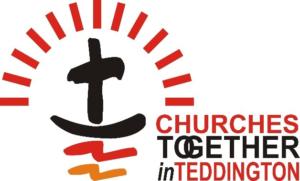 Because of the restrictions brought about by the prevalence of COVID 19 the annual lunch organised by Churches Together in Teddington for the lonely, elderly and vulnerable was not able to be held at Elleray Hall in the normal way. It was the turn of the congregation of St John's Hampton Wick to organise the lunch and it was decided to provide a lunch in people's homes rather than bringing then together in Elleray Hall.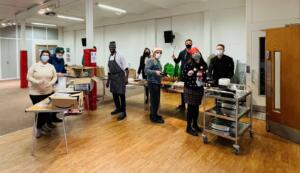 Elizabeth Hicks, Hon Secretary of Churches Together in Teddington, reported: "All the preparations were done in their catering size kitchen under the supervision of Luis the chef. A full Christmas Dinner with all the trimmings and including a generous dessert was supplied in a microwaveable tray to 182 people.
"Vegetarian and gluten free meals were provided as requested. 100 volunteers helped overall in the preparations and in the distribution on Christmas Day.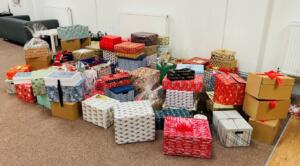 "Beautifully wrapped presents were also given out. These had been delivered to the church by church people and members of the community well ahead of Christmas so that quarantine rules were abided by.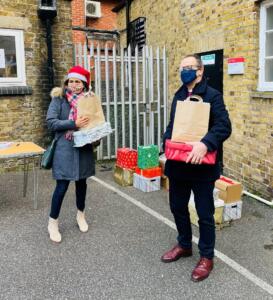 "All this was enabled by a grant of £900 from the Hampton Fund plus donations of food and gifts by individuals and organisations including surplus food from a charity called Surplus to Supper.
"There were numerous telephone calls and e-mails of appreciation such that the church has decided to continue to supply a Sunday lunch once a month to those who would like it using a private donation."