River Blessing on 14 July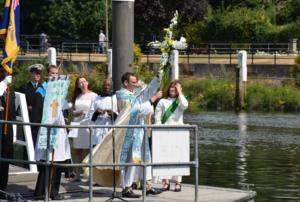 Our River Blessing Service is on 14 July at 10am, starting in St Mary with St Alban and then on the riverside in Manor Road Recreation Ground.
We're delighted that an ever-growing number of boats and river organisations are joining us for what is a wonderful celebration of all the ways in which the river is enjoyed. Do come and join us.