Recovery Course at St John's, Hampton Wick, running for third year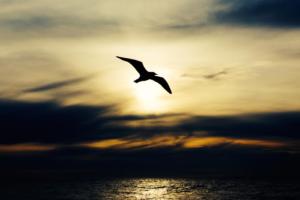 A recovery course for addicts is running again this Autumn at St John's, Hampton Wick, starting on 16 October.
It offers support and practical steps to recovery for addicts. It has a Christian foundation, structured around the 12 steps used by AA and others, and is for men and women covering all addictions.
Now in its third year, Rev Jerry Field, vicar at St John's, feels it should continue to be offered in churches in the south west London area to people who may well be seeking the follow Jesus but are stuck in the shadows with nowhere to go.
It is underwritten and supported by St Stephen's, Twickenham (where Peter Mumford who runs it is based) and St John's, Hampton Wick (where the course is held). Five other churches were involved last year from where team members and guests primarily came.
The course was developed over a number of years by a Christian finding his way out of alcohol addiction, and it is run with Christian men and women leading the course and groups, all of whom are working their way into life beyond a range of addictions including drugs, alcohol, gambling, sex, porn and food.
People are encouraged to stay with the support and fellowship groups they are already involved with and treat this as a further resource.
The intention and experience is that where people are helped by the course, it leaves them better equipped and able to engage in their home fellowships.
If interested, please contact Peter Mumford on pmm@epiassociates.com or 07930 372918.