Recent Launch of Teddington 800 was a huge success!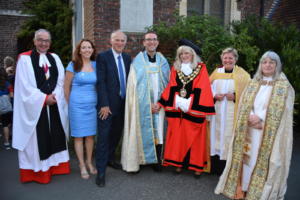 The Teddington 800 celebrations took off like a rocket on the weekend of 10 and 11 June with the imaginative plans of the organising team, so ably led by Anne McTear reaching the highest possible standards.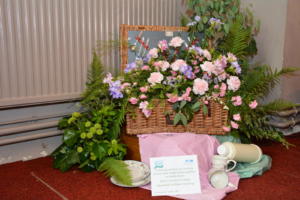 Traditional events associated with Teddington in Flower and Open Gardens weekend were given an extra boost by the creative and beautiful floral displays inside the church reflecting the many and varied aspects of community life in the parish.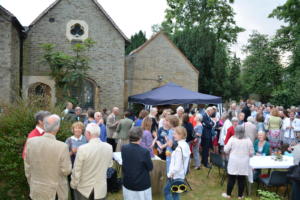 Churchyard teas on both days provided a feast of cakes and cream teas demonstrating the skills of the many home bakers within the congregation and the Guides. The Saturday Prayerwalk, the Landmark Floral Arts Exhibition and Teddington Hand Bells' recitals gave scope for all interests.   Visitors flocked to all events in and around the church and received a warm welcome from many volunteers.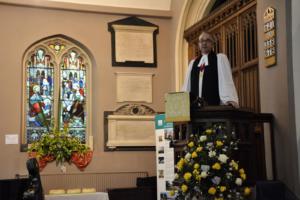 The packed Launch Service was a true celebration of 800 years of the parish with heavenly music, inspiring readings and prayers and a thought provoking and informative sermon from The Revd. Dr. John Hall, Dean of Westminster.  Add to the mix, candles and balloons then follow it by fizz and the most wonderful cake, all under a pleasantly warm summer sun and we all know that Teddington 800 is well on the way to making 2017 a very special year for Teddington.
Please view a video of the launch service below.