New Online War Memorial Launched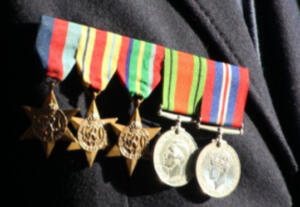 To mark the 75th the anniversary of the end of the Second World War, the Teddington Society launched its unique Online WWII War Memorial for the town last month.
In addition to the physical War Memorial in front of the hospital, there are 12 other memorials across Teddington, in places such as churches and the bus station at Fulwell. These list those who fell during the First World War – but there are very few names of those who died in World War Two.
The new War Memorial website puts that right, listing 159 local servicemen and women and 96 civilians who died during the air raids or other enemy action between September 1939 and August 1945. Researched and assembled by David Neller, he is keen to hear from local families able to share names and details of the Teddington fallen and can be contacted by email at daveneller@aol.com.
Sheena Harold, Chairman of the Teddington Society, said: "An online Second World War memorial has long been in our sights, and how appropriate it was to have it ready for the 75th anniversary of the Japanese surrender, which brought the Second World War, to an end."