Messages at Christmas 2016

"It always amuses me how quickly children become sticklers for tradition at Christmas. Whenever a change to the usual menu, timings or activities of Christmas Day is mentioned in our household it's the kids that are up in arms. And certain decorations have to take pride of place, despite my best efforts to get rid of them, like the reindeer that sustained a burnt foot a few years ago.
There's something good about the positive associations that family traditions carry. We all have a notion of what makes for a good Christmas and we all have a particular version of how to do it 'properly'. The only problem with this is when the anxiety to get things 'right' outweighs the enjoyment of
the festivities themselves. We can sometimes feel exhausted before we've started. So it's a good idea to simply ask the question: what is most important about our Christmas celebrations? Is it about having the right kind of parties, presents and programmes? Or is it more about whom we spend time with?
If we take our cue from the Christmas story, we shouldn't worry if things aren't always right. I doubt it was part of Mary and Joseph's birth plan to deliver a baby in a dirty stable. I don't suppose a bunch of smelly and uncouth shepherds were on their guest list. The wise men produced some very strange
presents. And then mayhem ensued when Herod issued his brutal orders. What seems important is not how things were done but whom they were done with.
Mary and Joseph formed a new family, staying loyal to each other, sticking together in difficult circumstances. They spent time with the
shepherds (who were generally considered to be outcasts), and the wise men (strange foreigners) and finally found themselves fleeing a reign of terror, presumably in the company of other refugees. This is a really significant cast-list.
Later in the story, the adult Jesus shows a preference for spending time with his new family (the disciples), the outcast, the foreigner and the refugee.
What would our Christmas look like if we worried a bit less about 'getting things right' and a bit more about simply 'being with'? And whom should we spend time with? Our families, for sure, but maybe also the neighbour who might be on their own, or the folk who will come to Christmas Day Lunch at Elleray
Hall, or those who seek refuge at a Crisis Nightshelter?
Christmas is ultimately about God wanting to 'be with' humanity, such that he enters our world as one of us. So perhaps we also need to factor in a time to be with him. You don't need to come to church to do this. But our Christmas services are designed to help. Come and sing heartily at one of our Carol
or Crib Services. Or if you want something quiet and reflective, then I can recommend the Longest Night Service. Whatever suits, I hope that by 'being with' you have a very blessed Christmas."
From recently appointed Associate Priest, Azariah France-Williams: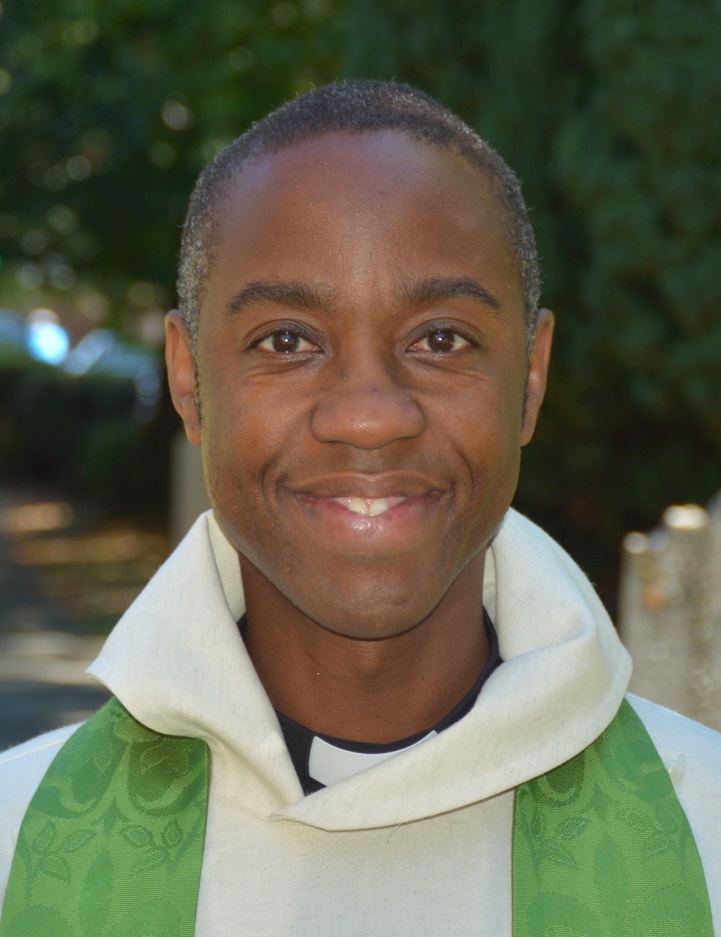 "I'm delighted that my family and I are spending our first Christmas in Teddington. From the star of Bethlehem to the lanterns of Teddington Lights Up, to the Christingle Candle, there seems to be a real anticipation of both receiving and displaying the Christ light with the waiting world. I look forward to sharing this season with you all as our collective flames warm the hearts and homes of Teddington."