Ghost Ship Published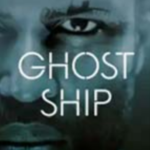 Azariah France-Williams was priest at St Peter & St Paul, recently moving to take up a new Mission in Manchester. His book, Ghost Ship: Institutional Racism and the Church of England was published last month and has featured in many national newspapers. Lucy Winkett, Rector of St James's Church, Piccadilly describes it as:
"Searing, truthful, devastating, prophetic. I hope this book reaches a wide and worldwide audience. And for those of us who are white Anglicans, it should cause us to weep in recognition of our complicity. Then resolve to be part of the change that must come."