Engage with New Bishop Sarah in Conversation on 4 June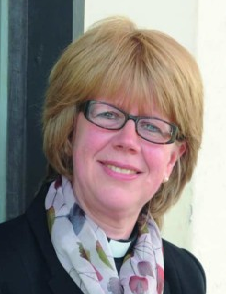 Following her historic installation as the 133rd Bishop of London, Sarah Mullally will be in conversation with David Ison, Dean of St Paul's Cathedral, about her faith, her life, what matters to her most, and how she feels about being the first female Bishop of London. The event at St Paul's Cathedral will be held on Monday 4 June at 6.30-8pm.
Before being ordained as a priest, Sarah Mullally had a very successful career in the NHS, specialising in cancer care, nursing and midwifery, which culminated in her appointment as the government's Chief Nursing Officer at the age of 37. She was made a Dame in 2005 in recognition of her outstanding contribution to healthcare.
A Londoner for most of her adult life, she is passionate about how people live well in the city, about health, loneliness, the call to transformed lives, and what the church can offer people in a new century and a fast-changing city.
The event is free and open to everyone, and there will be plenty of time for questions from the audience.
Please register for free places for this event at www.stpauls.co.uk/newbishop