Digital Prayer Resources During Covid-19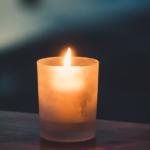 In light of the spread of Covid-19, the Church of England has suspended public worship and closed all churches and church halls so all public services in our churches (and courses, events, meals and trips) will therefore be cancelled until further notice.
Teddington Parish is, however, providing support in the following ways:
If you are self-isolating, live locally and need practical support, we can help; find out more here
We started livestreaming the communion service on Sunday 22 March with more than 600 views; find out more here
The Church of England is providing lots of digital resources for daily prayer and reflection which you can find here
We are providing free, weekly, faith formation resources for all ages here
Our Winter Nightshelter 2019/20 guests are being housed in hotel rooms for the next 12 weeks under a government scheme to care for the homeless in this crisis
Above all, we need to pray. Why not say the Lord's Prayer whenever you wash your hands? (It takes about 20 seconds!) If you're having to stay at home, why not set aside some time for silent prayer? And here are some prayers that have been specially written, an example:
Keep us, good Lord,
under the shadow of your mercy
in this time of uncertainty and distress.
Sustain and support the anxious and fearful,
and lift up all who are brought low;
that we may rejoice in your comfort
knowing that nothing can separate us from your love
in Christ Jesus our Lord.
Amen.