Coronation Celebration in Churchyard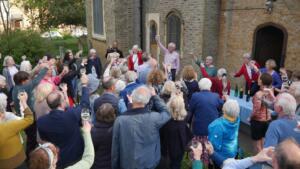 We had a glorious time at Sunday's Songs of Praise on 7 May, with a relaxed service featuring your favourite hymns - and even one Carol! - with us in full voice, enjoying the selection.
We had a special and uplifting time, with most staying on for drinks in the churchyard as we raised a toast to our new King, Charles III, and took advantage of a beautiful, balmy evening.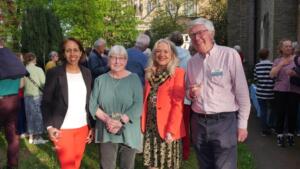 Our Mayor and MP were very much part of the party too, and we are grateful to Julia Cambridge and Munira Wilson for their support.