Concordia Voices Performs to Saxophone at St Mary with St Alban's on 24 June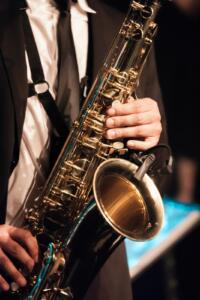 All are welcome to Concordia Voices' performance of 'A Sprig of Thyme and a Saxophone' at St Mary with St Alban's Church on Saturday 24 June at 7.30pm.
The performance comprises folk song settings by John Rutter and sacred anthems arranged for saxophone by Christian Forshaw.
Tickets are £13 (plus booking fee) in advance here or £15 on the door.