Community Cafe Arrives 5 October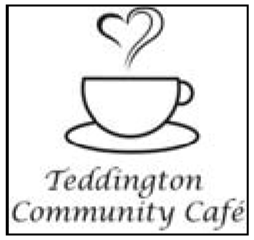 Launching a community café in the midst of a pandemic might seem a Herculean task. However, we believe that it can be done – slowly, cautiously and following evolving Government guidelines.
There is a great need for a calm place with a positive atmosphere where those who feel isolated or anxious can find sanctuary and friendship, and we are endeavoring to find a safe way of providing this. It will also be possible for the café to be the recipient of social prescribing referrals (see below).
We have a central location for the café – St Peter and St Paul's Church, at the corner of Church Road and Broad Street – and we are planning to run it weekly on Monday afternoons, 1.30pm to 4.30pm, commencing on 5 October. Covidsecure measures and a track and trace system will be in place.
For further information please email communitycafe@teddingtonparish.org.
Social Prescribing is a new initiative introduced by NHS England. Evidence from pilot research shows that it can lead to a range of positive health and wellbeing outcomes, such as improved quality of life and emotional wellbeing. It supports people to take control of their physical and mental health by connecting them with activities and support in their local community.
It starts with a GP or other health care professional making a referral to a link worker (based in a GP practice) who then finds out about the individual, and what they want to achieve or change. The link worker then helps to explore available options. This could include supporting people managing stress, loneliness, finding social groups, learning new skills, a physical activity or getting information on employment, benefits, housing and legal advice. The Community Cafe will be able to accept such referrals.