Clergy Comment September 2021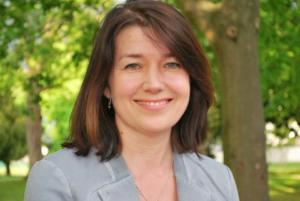 'To everything there is a season, and a time to every purpose under the heavens.' Ecclesiastes 3
Ecclesiastes is one of the Wisdom books of the Old Testament. Its insightful and often challenging words capture something of what it means to be human in a fragile and ever-changing world. The verse above is one of the more reassuring ones: it affirms that life doesn't stand still and we all have seasons in life, some easy and uplifting others hard and challenging. Life moves on.
We're coming into the season of new beginnings. September is the time when we focus on new starts, with it especially being a time to learn. For some of our children this will be the beginning of their school life. I hope and pray, as our children start school or return to school, that this year will be very different from last and a positive time for learning and being with friends.
At St Mary's, we're starting our Confirmation courses this month. These courses are a great opportunity to learn about and debate the Christian faith. We will be running classes for both youth and adults and I hope that we'll enjoy grappling with the big questions of life and learning from each other. Everyone is welcome to join us. The course, if you choose, will culminate in a Confirmation service which will be taken by Bishop Graham on 5 December. There is more information on the back page.
However September starts for you, I hope that it's a time of flourishing and that in the business of new beginnings, you have time to reflect on the season that has just been as you prepare for the new one we are now entering.
Revd Caroline Halmshaw