Christmas Dinner For All in the Borough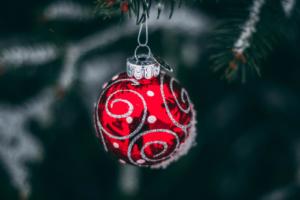 Several events on Christmas Day in Richmond Borough this year will ensure the elderly, those who are alone or have recently left care can enjoy the occasion.
At Elleray Hall in Teddington from 11am until around 3.30pm, the Churches in Teddington are again inviting the elderly and those who are alone, to join them for a Christmas meal. There will be entertainment, mince pies and other refreshments plus a chance to join in carols and other activities. Transport can be provided if required. If you would like to attend or volunteer to help, then please contact Jo Nicholds on 07968 960459 or email joanne.delecroix@btconnect.com.
A local volunteer group are also hosting a Christmas Dinner for 50 local young people, aged 18-25, who have
recently left the care system. Their goal is to create a safe and welcoming day, complete with traditional lunch, lovely
gifts and festive fun. For many young care leavers, loneliness and isolation is magnified on Christmas Day; it can be a day to dread and then forget. They're inviting the local community to join us to help make this day special for these young people, through volunteering and donations. Please get involved by visiting www.christmasdayrichmond.com