Celebrate Teddington in Flower this Sunday 9 June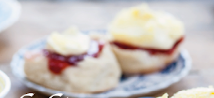 Teddington Parish is celebrating Teddington in Flower this Sunday 9 June with churchyard teas, handbell concerts, the presentation of a recent churchyard survey and choral evensong at St Mary with St Alban's Church.
We will offer Churchyard Teas with homemade cakes and scones from 3-5.30pm. All money raised from the Teas will go to the Mozambique Flood Relief Appeal.
We also have two Handbell Concerts in church at 2.30pm and 3.30pm.
At 5pm, we have the celebration of a recent Churchyard Survey when West Middlesex Family History Society presents us with their survey listing the full details inscribed on all but a handful of the 400 graves, here in the churchyard, dating back to the later 17th century.
Then at 6.30pm we celebrate Pentecost with Choral Evensong. All are welcome.