Advent and Christmas 2023: book your places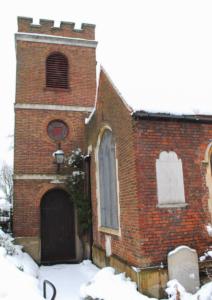 Booking tickets for our most popular Advent and Christmas Services is recommended, but where space allows, we also look forward to welcoming you on the day. In the list below, * denotes the service will be livestreamed. Watch live, or catch up later on our YouTube channel.
If you would like to book, please request tickets for everyone attending, including children needing their own seat, by following the links below:
SUNDAY 3 DECEMBER: ADVENT SUNDAY
6.30pm Advent Carol Service*
WEDNESDAY MORNINGS IN ADVENT: 6, 13 & 20 DECEMBER
Mina Hogan Room, St Mary's Parish Hall 11.00am-12.15pm  Advent Course: Towards a Rule of Life
WEDNESDAY EVENINGS IN ADVENT: 6, 13 & 20 DECEMBER
8.00pm Online - Zoom. Advent Compline
SUNDAY 17 DECEMBER
6.30pm Service of Nine Lessons and Carols*
THURSDAY 21 DECEMBER
8.00pm Longest Night Service* (a quiet, reflective service). No need to book.
CHRISTMAS EVE
8.00am Holy Communion. No need to book.
10.00am Parish Eucharist*. No need to book.
2.00pm Crib Service
3.30pm Crib Service*
5.00pm Crib Service
11.30pm Midnight Mass*. No need to book.
CHRISTMAS DAY
8.00am Holy Communion of the Nativity. No need to book.
10.00am Family Eucharist of Christmas*