Bob Chilcott workshop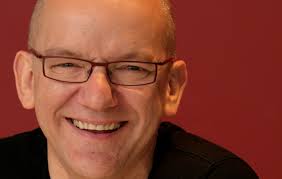 Bob Chilcott's second workshop with us was very eagerly awaited by the many who were returning after a fantastic day's singing two years ago.  And the 135 who had signed up were certainly not disappointed this year.
Bob has a lovely manner when leading a group of singers through his material, remaining relaxed and humorous throughout, and interspersing his gentle guidance through the music with entertaining anecdotes and enlightening reflections on the sources of the words and music we were singing.
It is a real privilege to learn the music from the composer himself.  Somehow, what seems quite difficult on the page comes to life very quickly and remarkably easily under his direction, helped enormously by the fact that all his works are so totally SINGable.
We enjoyed a range of beautiful music, some from his "Dances of Time" series and some hymns from his St John Passion setting, together with the moving "Jesus Springing".
The day flew by, aided delightfully by Josie's amazing cakes at breaktime, and we were pleased to be joined by a small but supportive audience in church at the end of the day, to test out the fruits of our learning.  It was a very happy day, and we all went away singing Bob's tunes and eagerly looking forward to the next workshop.  Very many thanks to Anne McTear for her seamless organisation both before and during the event, and for securing the busy Bob for a day.
Click on the image to view a video from the day.