Attend the Armistice Day Centenary Commemoration on 11 November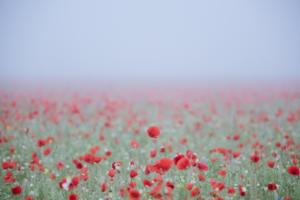 In order to mark the centenary of Armistice Day 1918, the Parish Church of St Mary with St Alban, in collaboration with the British Legion, is holding a commemoration in the Landmark Arts Centre at 9.30am.
In 1918 this building was the parish church of Teddington. It was here that a special thanksgiving service was held in November 1918 to mark the end of the war, so it seems particularly appropriate that, 100 years on, the community should gather here again to remember.
It is easy to feel vaguely moved when you stand in front of Teddington War Memorial on Remembrance Sunday, but when you know more about the actual men represented by all those brief surnames and initials, the ceremony becomes even more poignant.
Thanks to the huge amount of research that has been done on the war memorials of Teddington, by the Teddington Society History Group among others, we know something about many of the men who died. They came from all walks of life. Some must have been fresh out of school, and lied about their age to enlist.
Pte William Stringer of 80 Broad Street, for instance, died in France in 1915, aged 16. We can still read the unbearably moving letter sent to his parents by a French nurse at his death.
Many others were working men – men from the London United Tramways depot at Fulwell, and teachers from Teddington Council School who then fought and died alongside former pupils.  They left widows and children as well as grieving parents. Many families lost several sons: it's not a coincidence that many surnames appear several times on our war memorials.
On 11th November, we'll be telling the stories of the men and women of our town who lived and died in the Great War, through drama, readings from letters and contemporary newspaper accounts. We hope this event will help people to feel a real connection with the Teddington community of 1918, and help us to honour their memory.
After the commemoration, which will last about 25 minutes, all those attending will be able to join in the parade down the High Street towards the War Memorial at Teddington Memorial Hospital for the Remembrance Day
service which will begin at around 10.50am.
Following the event, here is an account of the very special Act of Remembrance from Ruth Chaperlin:
'Tedddington's Act of Remembrance On Sunday 11th November 2018, exactly 100 years after the signing of the Armistice ending the First World War, commemorations were taking place up and down the country to mark this
momentous date. In Teddington, we held our own very special Act of Remembrance in the Landmark Arts Centre; one that I had the opportunity to be a part of, and which will stay with me for a very long time to come.
Remembrance is not always easy or straightforward. Each November we are asked to 'remember' those who have
fought and died in wars, but remembering those long dead and known only by name on a war memorial is sometimes difficult, despite the will to honour them and their sacrifice.
When the idea to incorporate our Armistice commemorations into a short drama based on Teddington residents who fought and died in the War and their families, was suggested, I immediately knew I wanted to be involved. Then when I read Cathy Randall's poignant script, and heard the voices of these men, and their loved ones, it was impossible not to be moved, not only by their words and their stories, but also by the obvious connection to us as modern day residents of Teddington.
The familiarity of the street names and other significant locations around Teddington offered us a connection with these people, which somehow made their lives very real and immediate.
As rehearsals progressed, we began to bring to life the experiences of the people we were portraying. The interactions
between friends and family members, and the reading aloud of their correspondence enabled us all to walk in their shoes, and empathise with their suffering.
Telling their stories was an honour and a privilege, and seeing so many people gathered in the Landmark on 11th
November to hear those stories was a very special experience.'