All Go at Plain & Pearl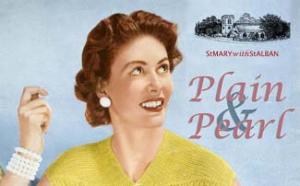 Plain and Pearl is a friendly, social and inclusive group interested in knitting, crocheting and other crafts. We meet on the 2nd and 4th Tuesday evenings at St Mary's Parish Hall from 7.30-9.30pm. No experience is necessary, just enthusiasm and enjoyment from making things.
Last year we welcomed new members to the group, bringing a lot of fresh ideas and extra enthusiasm after the pandemic and we are now back in full swing. We recently participated in the Christmas Bazaar with a full display of products to sell.
Throughout 2023, we have a number of crafty and fun activities planend, including knitting masterclasses, mending, embroidery, candle making workshops and, of course, the much-anticipated craft material swap on Tuesday 25 April. Click here for the full listing, or contact Josie on plainandpearl@gmail.com for more information.