Activating Activate!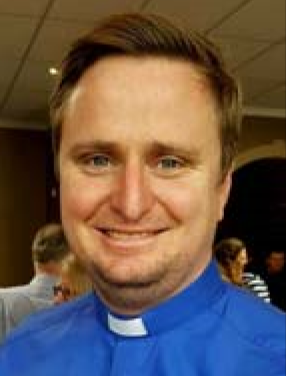 Activating 'Activate' while in lockdown has been challenging but invigorating. It's invigorating to see the welcome we have received from both secular and Christian communities and how they perceive a front foot approach to building community through activity that invigorates faith. That's exactly what we are seeking to do with Activate.
It's about building community, which at first looks very simple. However, it's also about undertaking activities and sports, gathering people together to grow in strength and relationships through activity. That might be as simple as playing bridge, a dog walking group, running or a weekly cycling group that we hope to launch in September.
Alongside this, we will be launching community cafés to work with all types of people, from mums and tots through to the elderly, harnessing activity and combining it with good coffee and food. We have plans for two youth events,
combining young people from over six churches. Elsewhere, in development, is a rehabilitation programme that can fix the body, while added to all this are speaking therapies to help bring peace to the mind, and prayer ministries to nurture the soul.
There is much to be thankful and prayerful for. The challenge, however, is when? We have all done so well to cope in this unprecedented time. Each government update either develops or restricts our plans to launch Activate for all. Please be prayerful that we can work for the growth of God's Kingdom within the restrictions we have in place.
Again, there is so much to be encouraged about and we look forward to launching Activate and growing it with your engagement. Watch out for the upcoming video and website launch as well as a challenge to test the physical limits of our local clergy and activate their athletic exploits for the good of all.
God bless
Revd Chris Kennedy