Variety of Children's Activities on Offer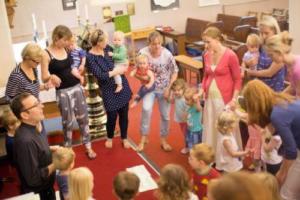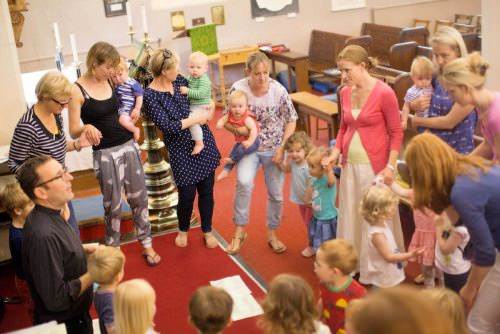 Teddington Parish is now offering a host of children's activities for all ages and all are welcome to join.
Wednesdays 10.30am at St Mary with St Alban's Church
We are delighted to run our popular, weekly Church Mice Service, for babies through to pre-schoolers, on Wednesdays at 10.30am, St Mary with St Alban's Church. The service lasts about 20-minutes, with all the usual music, singing, bible stories, prayers and musical instruments enable lots of noisy music making. With free-play and refreshments after the service too, offering a relaxed opportunity for both children and adults, to meet new friends and catch-up with familiar faces.
It is wonderful to see all our young friends each week, as well as meet new ones. There's no need to book - just come along!
Sundays 9am at St Mary with St Alban's Church and St Mary's Parish Hall
The 9am family service will be followed by Coffee and Craft. Come over to the Parish Hall straight after the service to enjoy a coffee and a chat while the children enjoy colouring or a simple craft activity.
Sundays 10am at St Mary with St Alban's Church
Children's Church runs during the service each week, offering a creative and reflective way of engaging children with Bible stories, and open to children of all ages. There is no need to book; for more information please email Cathy Randall or Rev Mary Hawes.
Confirmation courses
Confirmation courses run each year too, and are a great opportunity to learn about and debate the Christian faith. We will be running classes for both youth and adults later on this year,  and I hope that we'll enjoy grappling with the big questions of life and learning from each other. Please contact Rev Mary Hawes for more information.