Palm Sunday Service to be Held in Churchyard on 28 March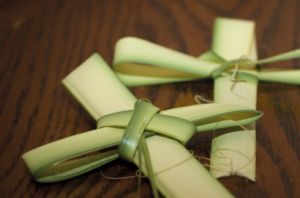 We will have a ticketed Palm Sunday Service at 10am in the Churchyard of SMwSA (or in the church if raining) including Blessing of Palms, Donkey Procession and Communion. 50 tickets are available - please just book as many tickets as you need seats.
You can book tickets to attend in person here while the service will also be livestreamed on our YouTube Channel, with this Palm Sunday Service Sheet  and the Passion Reading.
Family Worship will take place online as usual at 9am with details of how to join here. This will be the last one on Zoom, ahead of our 9am Morning Worship resuming the following weekend at St Peter & St Paul in time for Easter.