Let's Come Together This Christmas
Christmas will of course be different this year but Teddington Parish is working hard to bring people together and keep the Christmas spirit alive. A successful online visit from Father Christmas took place on 28 November, there was huge support for the raffle on the theme 'No Bazaar but Be a Star' and there are plenty more opportunities to get involved.

A range of Christmas services will go ahead online - see information on 'Online church'.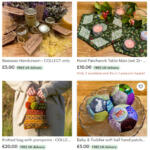 You can buy decorations and gifts made locally by St Mary's Parish Hall-based craft-group, Plain & Pearl, from their online shop, for collection from The Good Wine Shop in Teddington.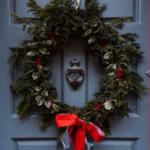 Churches Together in Teddington are ensuring Christmas Lunch is delivered to those elderly or alone this Christmas.
Despite the ongoing restrictions, this Christmas will be a time to care for one another and a time to come together. The Church of England's 2020 Christmas Campaign, Comfort and Joy, is a series of reflections that will help us reconnect with the rich and joyous traditions of the past and to know God's consoling love in the present.