Join Christmas Wreath Making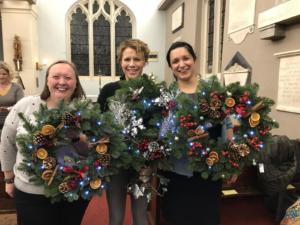 On Tuesday 7 December at 7.30pm, Plain & Pearl would like to invite you to their gorgeous Christmas Wreath Making Workshop - wreath, wire and ribbon provided, with people on hand to help guide you and assist with ideas. A fun, social evening for £23/person incl a glass of mulled wine and festive homemade cake. Click here to book your place and find out more.
Plain & Pearl have also opened their Etsy shop again this year, in the run up to Christmas, with a fabulous selection of beautiful handmade items - continually being added to, so please revisit their shop over the coming weeks.