Clergy Comment November 2022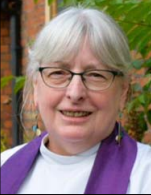 I wonder how you remember people. I have letters and cards strewn around my flat – I like coming across them by chance and smiling as I read the words and recall the sender. And then sometimes Google decides to show me photos from my phone. I enjoy remembering the people and places – even if the memories are sometimes bittersweet.
November is a month of remembering. On 11th we remember those whose lives were lost in war and conflict. They will be honoured once again during the Remembrance Service on 13th November at the Teddington War Memorial.
But before that comes All Souls Day. On this day we remember those close to us whom we have loved but see no more. Family and friends who, now separated from us by death, helped shape our lives through their love and friendship. Following the tragic events of 11th September 2001, her late Majesty Queen Elizabeth II said, 'Grief is the price we pay for love'.
Our All Soul's Service on 6th November offers space for grief, alongside the chance to name, remember and recollect our loved ones who have died. But it also reminds us of the Christian hope that not even death can separate us from God's love. St Paul wrote of this to the church in Rome: I am convinced that neither death, nor life, nor angels, nor rulers, nor things present, nor things to come, nor powers, nor height, nor depth, nor anything else in all creation, will be able to separate us from the love of God in Christ Jesus our Lord.
In this month of remembering, please do join us as we stop, remember, and move forward in the love of God.
Revd Mary Hawes
More information on the services is available here.