Clergy Comment August 2021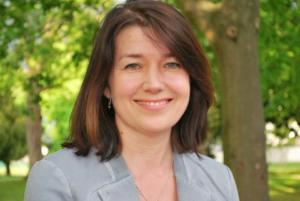 There's a lovely image in the Gospel of Mark, where Jesus encourages his friends to get away to a quieter place so that they can rest. To do this, they get in a boat and go to the other side of Lake Galilee. This image brings together rest and boats, a combination that is also relevant to what's been happening in the life of our church and local community over the last month.
We were delighted that we went ahead with the River Thames Blessing in the middle of July. It was wonderful that so many of the river organisations came out to support this service. Thanks to all of them for taking part. If you missed it, it can be viewed on our YouTube channel here.
As we begin the month of August, I want to focus on the rest and recuperation side of this Gospel image. It's been a tough and, for some people, a very busy year. We all need periods of rest, whether they happen at home or by going on holiday. I think the blurred lines between work and home have made it harder to have proper breaks, and without these we all lose energy and motivation. I know getting away isn't going to be possible for everyone this month, but whatever your circumstances, I hope that you can find periods of rest and regeneration.
If you're staying in Teddington, come and visit the delights of our churchyard. It's a tranquil setting where you can sit, relax and simply take time out. Jesus offers to his tired friends a time of rest, a period without pressure, where they can sleep and chat without having expectations put upon them. It's an invitation that continues to all of us today. 'Come to me all who are weary and heavy-burdened, and I will give you rest for your souls.' Whether you're around Teddington, on a boat or visiting a garden, I hope that August is a time of regeneration for you.
Revd Caroline Halmshaw