Work With Us – Assistant Parish Administrator Vacancy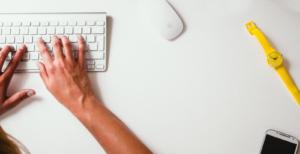 Teddington Parish, comprising St Mary with St Alban's Church and St Peter and St Paul's Church, is looking for an Assistant Parish Administrator.
The post requires 11 hours per week, preferably spread over 2 or 3 days, but flexibly over Mon-Fri, and within the hours of 9am-3pm. Those hours comprise 5 'solo' hours at SPSP and 6 'assistant' hours at SMwSA.
Good communication, organisation and IT skills and reliability are essential.
The full job and person description is available here.
Please enquire or apply to Suzanne Parker at parishhall@stmarywithstalban.org.
The closing date for applications is Friday 16 March.