Vicar's Viewpoint October 2023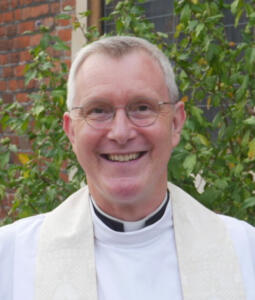 As I write this, we pray for those consumed by the earth in Morocco, and those whose lives and worlds were washed away in Libya. It is hard to see so much suffering, the root cause of which is Creation and the natural world, as we prepare to give thanks for this Harvest.
This Autumn in Teddington, as the green leaves turn golden and fall from the trees, nature will offer us a display rarely paralleled. Here creation is largely benign, and no less a pleasure for it. It is very unlikely our homes will be swallowed by the earth this evening, or our lives washed away tomorrow, so we can easily lose sight of the violence of nature.
I am reminded of a line from the Collect for Ash Wednesday: 'God, you hate nothing that you have made', and could well imagine the souls in northern Africa struggling to accept this truth. We are brought close to the age-old question of how a loving God could oversee the violence of earthquakes and floods, and there is simply no easy answer to this.
Sadly, a characteristic of a living planet is the violence created when it breathes and lives, which in turn allows us to live and breathe, for a world without its own breathing would not support life. As we think about the Harvest, we must give thanks not just for the food and goods that we have – often in excess – but also for those who work the land or fish the seas in the face of a violent creation that is far removed from the shelves of our supermarkets.
Give all that you can this Autumn, dear friends, but do not forget the great risk already faced to feed you.
Fr David