Say Yes to Life at Next Supper Talk on 29 January

Teddington Parish, in association with Tearfund, is hosting a supper talk on Wednesday 29 January 2020, with the Archbishop of Canterbury's Lent Book, 'Saying Yes to Life', the topic. The event will be held at St Mary's and St Peter's School at 7.30pm.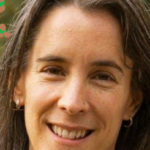 The book's author, Ruth Valerio, will give a talk, answer any questions and be available to sign copies of the book.
Tickets cost £10 and can be purchased here.