Our New Vicar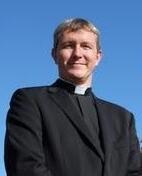 Currently, over twelve months into our interregnum - the period of time between one parish priest leaving and a new parish priest being appointed to fill this vacancy - the vicarage is now very nearly ready to welcome the Reverend David Cloake and his family over summer, ahead of David's eagerly anticipated first Sunday on 17 September.
David's Collation & Induction service on September 11 is now busily being planned too.
We are delighted to have heard from David by way of this introduction to him and his family, to share with you:
'Hello' from the Cloake family
I write with warmest greetings to you all as we prepare for our move to Teddington. As you know, we won't be journeying far to be among you – but I thought that it was time that I introduced my family.
First, my wife Joanna – known as Jo. Jo is a solicitor and currently works for a well-known government schools inspectorate. Next, and in no particular order I introduce our daughters Jessica and Rebekah. Having just completed their GCSEs, they are looking forward to progressing to their A Level studies. If you cannot tell them apart when you meet them, don't worry – neither can I and yes, they are identical twins! We come equipped with a mutt, a bunny and (at the last count) a couple of fish – oh, and the two cats!
At the time of writing, I am conscious of how much has already been done by you to ensure our smooth transition to the parish and it means the world to us. I come to you at God's invitation, St Mary with St Alban's Churchwarden's acceptance, and with a family who are my greatest God-given blessing. Together we are very excited (and humbled) to be chosen to be among you.
We look forward to getting to know all of you in the years to come.
Fr David, Jo, Jessica and Rebekah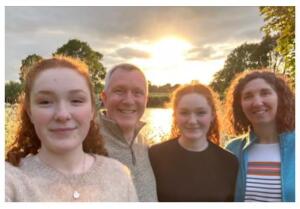 David has been vicar of St Philip and St James, Whitton for 11 years and priest in charge of St Stephen, Hounslow for 3 years.