All Welcome to Join Our Parish Plods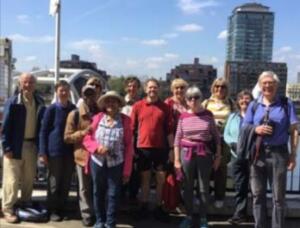 All are welcome on the increasingly popular 'Parish Plod', a monthly gathering of parishioners who walk in the London vicinity for around 7-10km at a fairly leisurely pace.
In May, the intrepid explorers walked from Putney to Vauxhall via Wandsworth, Battersea Park and Battersea Power Station, while learning about the history and geography of the area. June's walk was Vauxhall to Rotherhithe and July's Rotherhithe to Greenwich.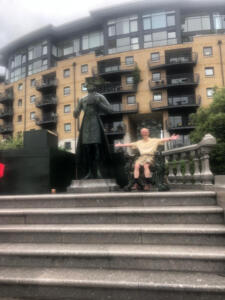 This September the group began the Thames Path route through the boroughs of London, walking from Greenwich to Woolwich.
If you are interested in joining the group either regularly or occasionally, please get in touch with Ian Rae on ian.rae@hotmail.com to be added to the WhatsApp group to find out dates and meet-up times.