Join Us in Celebrating our Churchyard Burial Ground this June
Our churchyard, in a busy London suburb, was the only burial ground in Teddington until the end of the 19th century. It is almost an acre of greenery, trees and flowers, attracting a range of wildlife, in a busy London suburb. It has been described as of "exceptional significance" for the setting it provides for our church, for the local history it embraces, and for the biodiversity it promotes. The parish shares its upkeep and development with Richmond Council.
From 5-13 June, we are joining with other churches and councils in England and Wales in a week of "Love Your Burial Ground" encouraged by the charity Caring for God's Acre.
This is what is on offer. Where tickets (free) need to be booked, please follow the link.
Saturday 5 June
5.00pm: Talk in Church – history and significance of the churchyard
Sunday 6 June
11.00am: Formal blessing in the churchyard of the week ahead
2.00pm: Talk in Church on Graves by Roland Bostock, WMFHS, followed by "Adopt a Grave" – information session
Monday 7 June
3.00pm: Talk in Church on "Mary Gardens" by Felicity Surridge, author of the book "A Garden for our Lady"
Tuesday 8 June
3.30pm: Talk on "Bees" by Twickenham and Thames Valley Beekeepers Association
Wednesday 9 June
5.00pm: "Adopt a Grave" information and experience sharing by existing adopters
Thursday 10 June
3.00pm: Guided Walk/Talk on Trees in the Churchyard
Friday 11 June
3.00pm: Guided Walk/Talk on Flora & Fauna in Churchyard
Saturday 12 June
2.00pm: "Adopt a Grave" – information and experience sharing by existing adopters
6.30pm: Choir recital in the churchyard – with wine available
Sunday 13 June
10.00am: service in the churchyard with special thanksgiving
2.30-5.30pm: Churchyard Teas  (3 x one hour ticketed sessions, to be booked in advance)
5.30-6.30pm: Open-air Songs of Praise
The Churchyard Teas are to raise money for our church and churchyard, please support us by booking your tickets. We will be offering  tea & cake, and cream teas. There are 30 tickets for each of the three sessions: 2.30pm, 3.30pm and 4.30pm. Tickets can also be booked by phoning the parish office: 020 8943 2262.  Additional homemade cakes, drinks and preserves will be available to purchase (card payments preferred) on the day too. With table-service for everyone, and meeting all other Covid-secure guidelines.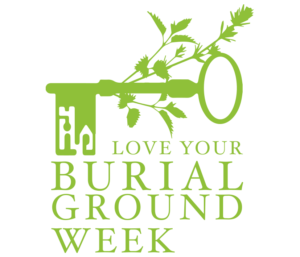 Throughout the week there will be a quiz available for children as well as a nature trail, and most children from SMSP school will be visiting the churchyard class by class.
There will also be leaflets providing information, including how to help (cash or in kind!), a guided prayer walk, how to use reflective time outdoors (Plug In and Play), and how to "Adopt a Grave."
Two Portaloos will be made available in the churchyard. Please come along to learn, enjoy and share your love.