Vicar's Viewpoint March 2020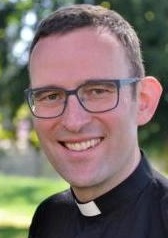 The Church of St Peter and St Paul sits at the heart of our community on the crossroads of our busiest streets. Its future is therefore of interest to everyone. As some important developments are afoot, I'd like to clarify what is changing and what is remaining the same.
What is changing is that on Sunday March 8th the regular congregation, being relatively small in number, will be worshipping for the last time in the church before merging with the congregation at St Mary with St Alban. After March 8th there will no longer be a Sunday morning service until such time as a new worshipping community is formed.
What is not changing is that the building will remain a church and there will still be a regular weekday service and some Sunday evening worship. The adjacent hall will still be available to all the organisations and community groups that currently use it. The vicarage in Bychurch End will still be used for clergy housing and we (the congregations from both churches) remain committed to using all our buildings for our core purpose of 'growing faith and friendship'.
St Peter and St Paul will continue to be a consecrated church, open to all and looked after by the Church of England in the service of everyone in our community. What is exciting is that we have plans to start a Community Café in St Peter and St Paul in the church, not the hall, on Monday afternoons, beginning in May. More details will follow next month. We also have plans for a new Sports Ministry starting in September which may well be based there as well. I personally look forward to the merger of the congregations which I believe will be of benefit to both. There will be a special 'Coming Together Service' on March 15th at St Mary with St Alban.
The story of St Peter and St Paul is by no means finished. It is merely moving into a new phase. To mark the transition, the service on March 8th will be entitled 'A People on the Move' and we'd be delighted to see anyone with a connection to the church as we share stories and pray for the next stage of the journey.
Best wishes,
Rev Joe Moffatt