Vicar's Viewpoint July 2021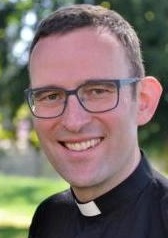 The River Thames in Teddington is more popular than ever. All it takes is a bit of sunshine and we have crowds on the beaches and a joyful mix of paddleboards, kayaks and rowing boats on the water. So it seems all the more fitting to have a summer River Blessing Service to celebrate the wonderful gift of this attraction.
But the more people that use the river, the more we rely on the Lifeboat Crew to keep us safe. I've been recently reminded what a remarkable group of people volunteer for the RNLI in Teddington. Not only do they come from a wide range of backgrounds which makes them a super-resourceful team; they also have a great team-spirit and support each other when the challenges get tough.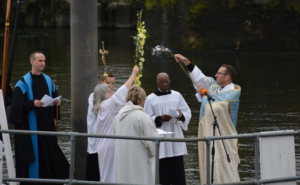 This was particularly evident when the world's media were watching as the crowds flooded to see the minke whale stranded in the weir pool. It was a privilege to hear the debrief after such a long and emotionally draining shift. It made me very proud to be associated with them as their chaplain. And all the more reason to involve them in our River Blessing Service on July 11th.
I am only sad that I won't be there myself this year. I am writing this at the beginning of June, just before my 3-month sabbatical starts. But the service will be led by my colleague, Rev Caroline Halmshaw, who is now Associate Vicar and will do a wonderful job at leading the parish in my absence. See you all in October.
Best wishes
Rev Joe Moffatt