Vicar's Viewpoint February 2022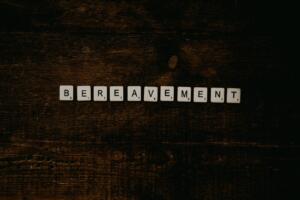 I've just been doing our annual report to the diocese which includes the number of funerals we've taken. And the figures tell their own story:
2018: 23
2019: 21
2020: 31
2021: 27
Some of these in the last two years have been Covid-related in the cause of death. Many have not, and we've just had a very sad number of deaths from other causes. But all of them have been Covid-affected in the sense that Covid has made matters far worse for grieving families and friends. I'm therefore very mindful of all those who have been recently bereaved. Many have found that they were unable to have the funeral or memorial service that they wanted because of restrictions. And many have found themselves isolated when they most needed companionship.
So I've been especially keen to see support services offered. I've worked with our local GP Social Prescribing team to offer bereavement courses. And it's been good to do various events (including parkrun and carol singing) with our local funeral directors and celebrants to raise awareness of The Good Grief Trust. This provides a 'one-stop-shop' website with all the details of bereavement services in your local area: www.thegoodgrieftrust.org.
This month we're also offering our first parish bereavement course. The Bereavement Journey is a 6 week course for anyone who has lost a loved one at any time and in any way. The sessions gently guide bereaved people through the most common aspects of grief, allowing them both the time and a safe space to talk about and process their loss. The course will start on 22nd February 12-1pm at St. Peter and St. Paul Church. It will be led by Sarah Williams (our Ordinand), Rev Chris Kennedy (Activate Wellbeing Minister) and myself.
If you would like to participate or receive further information, please contact Sarah on sarahw@teddingtonparish.org or 020 8943 2262.
Best wishes
Rev Joe Moffatt