Vicar's Viewpoint February 2021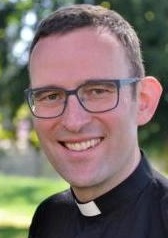 Joe Biden's stirring inaugural address talked about meeting the challenges of the 3 C's: Conflict, Covid and Climate Change. On the same day, I was on a Zoom call with Bishop Manuel Ernesto from our link diocese in Northern Mozambique. He listed the exact same challenges. He faces a terrible local conflict which has made 500,000 people flee their homes, a frightening spread of covid to rural areas where there is no healthcare, and yet more cyclones causing floods and mayhem.
These 3 C's are universal. They confront us all and at times feel overwhelming. But Biden and the Bishop were both upbeat and inspiring as they talked about dialogue and co-operation being the best way to meet these challenges. They are both courageous leaders willing to break down barriers, talk to anyone and build alliances for the common good.
We will all need to play our part in overcoming the 3 C's with our own 3 C's: courage, co-operation and commitment. Where do we find the strength and faith to do this? The answer, I suggest, is 'to be rooted in love'. Only love can sustain us when facing such huge challenges. Only love can give us the energy, the hope and the support we need. Only love.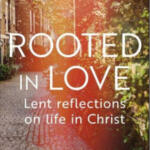 So I'm pleased that the seven bishops in the Diocese of London have collectively written a book called 'Rooted in Love' which gives short daily reflections for each day of Lent. It is edited and introduced by Bishop Sarah Mullally. I encourage you to buy this book and make it something you take up for Lent. We will also use it as the basis for our Lent Discussion Groups that will be meeting from the last week of February.
Best wishes
Rev Joe Moffatt