River Blessing Planned for 8 July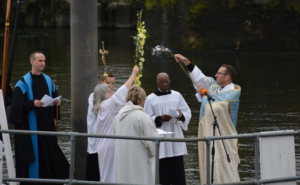 A service of thanksgiving to celebrate the importance of the river to the existence, work and leisure of Teddington will take place on Sunday 8th July 2018, led by the Rev Joe Moffatt. The service will commence at 10am at the parish church of St Mary with St Alban, and will continue at Manor Road Recreation Ground from 10.30am.
Many local organisations and clubs who have connections to the river will be coming along, and the event will be held in conjunction with an open day at RNLI.
Please do feel free to come and enjoy this event.