National Day of Reflection on 23 March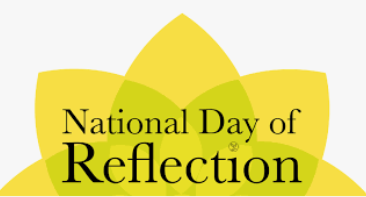 The anniversary of the first lockdown will be marked by a National Day of Reflection when we are encouraged to acknowledge grief and loss over the past year. To mark this day, we will:
extend the opening times of St Mary with St Alban for private prayer from 8.30am to 8.30pm for you to light candles and place flowers
hold our Morning and Evening Prayers at church with special prayers and also online with password 014549 using a phone app called Daily Prayer that provides all the text for the appointed psalm and readings
ring the church bell at 12noon with prayers livestreamed
allow floral tributes to be placed around the tall memorial cross in the churchyard.
Also, for those who might prefer to light a virtual candle, please click here.