Join Us This Advent and Christmas 2022 for Services and Much More
All are welcome to our Christmas services and events.
Please use the links below to book where necessary, denoted by ~.
*Services will be livestreamed via our YouTube Channel.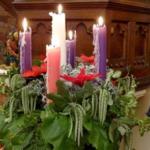 Wednesdays 7, 14 and 21 December
Advent Discussion Group: Anyone is welcome to attend these free, reflective sessions, based on forty famous and lesser-known masterpieces, that will lead us through the story of Advent. Come and join us in the Mina Hogan Room, St Mary's Parish Hall, 10.30am-12noon. Caroline and Sarah will be leading the course, which is based on Dr Jane Williams' book: The Art of Advent. Tea and coffee will be provided.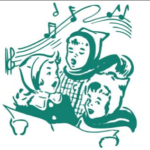 Thursday 15 December
7.30pm Carol Singing at The Anglers Pub: a traditional sing-along to raise money for WELCARE. You can donate online here.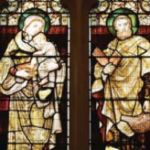 Sunday 18 December
8.00am Holy Communion
9.00am Morning Worship with Scratch Nativity in church
10.00am Parish Communion*
6.30pm Festival of Nine Lessons and Carols*~: followed by mince pies and mulled wine
*These services will be livestreamed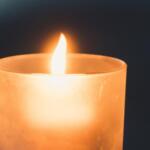 Wednesday 21 December
8.00pm Longest Night*: a quiet, reflective service particularly suited to those who will find Christmas difficult because of loss or sadness
*This service will be livestreamed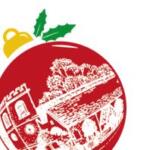 Christmas Eve
2pm, 3.30pm* and 5pm Crib Services~: all identical, 40 minute services. Come and join us for a joyful start to your Christmas -use the links to book your tickets.
11.30pm Midnight Mass*
*These services will be livestreamed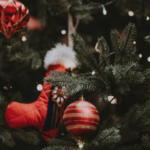 Christmas Day
8.00am Christmas Communion
9.00am Christmas Worship
10.00am Christmas Parish Communion*
*This service will be livestreamed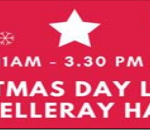 Christmas Lunch at Elleray Hall
11am-3.30pm Christmas Lunch at Elleray Hall: The Churches in Teddington are again inviting the elderly and those who are alone to join them for a Christmas meal. There will also be entertainment, mince pies and other refreshments plus a chance to join in Carols and other activities. Transport can be provided if required. Volunteers are required as table hosts, drivers, musicians and entertainers, and to help with food preparation, serving and washing up. Also, small gifts are needed for the Guests if you can - chocolates and toiletries work really well - and there is a box at the back of church for your donations. Thank you.
To attend or volunteer, please contact Hannah on 07963 788269 or cttchristmas22@outlook.com.