Join Us This Advent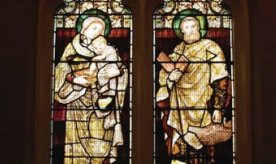 A range of events are running in Teddington Parish this Advent and all are welcome to attend.
Sunday 27 November at 6.30pm will see the Advent Carol Service at St Mary with St Alban's Church which will also be livestreamed on our YouTube channel.
On Wednesday 30 November at 10.30am-12noon, our Advent Course will begin in the Mina Hogan Room. The course is based on the book 'The Art of Advent' by Dr Jane Williams, and will run for four weekly sessions. Please contact Sarah for more information or to sign up.
We will have a traditional Carols sing-a-long at The Anglers Pub on Thursday 15 December from 7.30pm.
On Sunday 18 December at 6.30pm, the Service of Nine Lessons and Carols will take place at St Mary with St Alban's Church.