Bereavement Cafe Running 2nd and 4th Tuesdays Each Month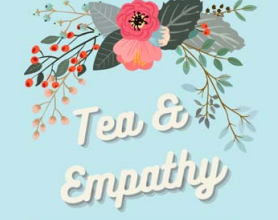 Temporarily closed: WE ARE TAKING A BREAK OVER SUMMER 2023.
As part of the support we offer to those who are grieving, we are now running a Bereavement Café on the second and fourth Tuesdays of the month, 1.30–3.00pm at St Peter and St Paul's Church.
We recognise that each journey of grief is unique and that different people can be affected in different ways. The Café is a safe, informal and friendly space where there is the opportunity to talk and share stories with people who listen and meet others who are also coping with grief. The Café does not offer counselling but we can provide details of local professional services.
The first Café took place on 10 May and was much appreciated judging by the good number of attendees. An attendee said: "We started the afternoon with a great cup of coffee, tea - and of course cake! The format was set up by a short talk from Joe Moffatt who made it very easy to speak about our experiences with others, who in turn talked and shared their bereavement journey in an informal and relaxed environment. Thank you to the team for their input into this venture which has been beneficial to many."
Anyone who feels they would benefit from what the Café offers is welcome to come along. There's no need to book, simply turn up on the day. Upcoming dates are 14 and 28 June, 12 and 26 July, 9 and 23 August 2022.
For further information, please email us at enquiries@teddingtonparish.org.