9am Sunday Service Returns at St Peter & St Paul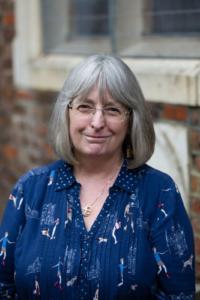 "He's excited to be back in church!" That's what a mum said to me on Sunday as she arrived at St Peter and St Paul's with her 3 year old. For the last 7 years, gathering with children and adults of all ages to worship God together at 9am on a Sunday has been a highlight of my week. When we had to abruptly stop in mid-March, I felt bereft.
But now we're back! We've moved to St Peter and St Paul's Church where the flexible seating allows us to have safely distanced household bubbles. Although there's no singing (yet), it's great to be together to share the stories of God, pray and (usually) have an activity in our bubbles. We start at 9am and the service lasts about 25 minutes.
Singles, couples and families of any age are welcome to join us – so come along one Sunday and give it a try.
Mary Hawes